Why Choose Us ?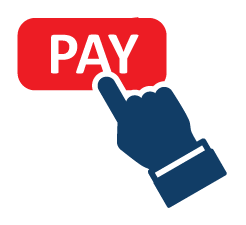 Secure Online Payments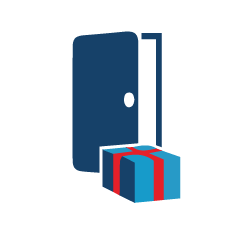 Door to door delivery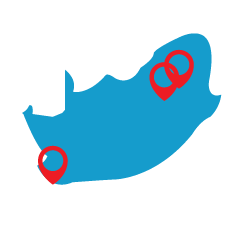 Multiple collection points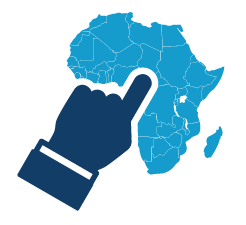 We supply and deliver to all of Africa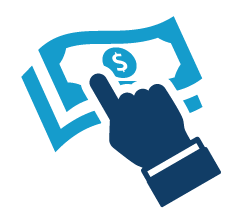 Price guarantee or R1000 cash back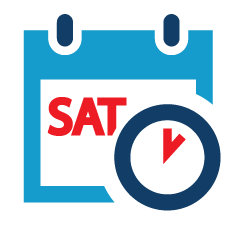 Open Saturdays 8 AM to 1 PM
Please have a look and see what we are up to on our social pages
Supplier of Promotional Items in South Africa
GiftWrap is one of the leading companies in the world to supply high quality promotional gifts and items. We supply printed items as a wholesaler and producer, further our delivery times cannot be beaten.
Owing to being the wholesaler, supplier, printer and deliverer of our items we are able to offer unique bulk order discounts and specials on items when our clients need them. We deliver across South Africa, some African countries and select countries around the world.

Visit our about us page to read who we are and to see the full list of countries that we deliver to or scroll down to browse through our list of Promotional Gifts and Items.
Tweet
Promotional Items
There are few things we've worked with that haven't been effective in the promotions industry. This is mostly because we are experts in choosing and supplying the best items to our clients. Our list of promotional items has been created through our years of experience and our knowledge of the industry. However, we know that sometimes it's difficult to know who to trust.
So to ease your mind let's take a quick look at the history of promotional items, how we created our list of items and the steps you should take to choosing yours. We will be with you every step of the way.
The fascinating history of promotional items starts thousands of years ago with Egyptians and other old people, however, the first items we would recognise were buttons handed out during George Washington's campaign. After this many things took place, all of which were amazing and sometimes sneaky. Like Coca-Cola creating a deal with canneries to have their drinks canned in the late 1880's, this allowed them to keep their price at 5c for the next 70 years. Or Kellogg's adding the first cereal box prizes in 1945; this helped them to easily become one of the largest cereal manufacturers in the world.
The practice of promotional items continued to grow, allowing companies to spread almost any information in any way they wanted. They were also in the middle of some of the largest advertising wars in the world. Namely, the gas wars that took place in the 1950's, 1960's and 1970's across the USA. These ad wars mostly focused on whose gas was the best and which would make your car run better, but they used promotional items and ads to push the message. While these might all be in the distant past, they do allow for an interesting look at what has been done in the promotional industry. This gives you the chance to learn from the past and decide which items you want to use for your own promotional needs. them.
Deciding what to choose
Deciding which items you will be using for your promotional needs is not always an easy task. We hope that knowing that some of the largest companies in the world started the same way has helped a bit.
So, let us take a look at the steps you should take to choosing the best promotional items from our list.
Start with what you hope to accomplish, do you want brand recognition, build brand strength, say thanks to clients or maybe you just need some branded items around the office. Identifying which of these you want to accomplish will help you to choose with ease.
Further, knowing what your industry expects and which items are already popular will allow you to easily adapt or stand out. Through our own experience we know that giveaway items like
shirts
, caps,
lanyards
or
pens
are always popular among the crowds. However, for office use things like files,
folders
, notebooks or
notepads
will fit better. Then there are the items that do well at conferences and conventions, these would be
woven bags
,
shopper bags
,
yo-yos
', mints and
toys
. All of these items have places and uses when you start a promotional campaign.
Branding and sending
As with all the best promotional items it's important that you have your logo ready to be placed on these items. This is mostly because you want your brand to be recognised on these items. Items like notepads and pens are easy ways to have your logo spread. We also suggest having a few things lying around your office with your logo on them. From experience, we know that seeing your logo on a shirt or just a fridge magnet is an amazing feeling. This leads into the next thing you should always keep in mind when you approach the promotional items world. Know who you are sending these things to.
We always ask our clients who they are and what industry they are working in before we start advising on which items may work the best. The reason for this is simple; you have to send the right kind of items to the right clients. If you send a nice white t-shirt to an engineering company then you aren't sending your promotional items to the right people. So get to know your own office and the clients you are working with. If you want to buy a few promotional items to place around your office, then you should check to see which items your staff uses the most. Office workers are more likely to use large amounts of pens or have nice mouse pads than engineers.
On a similar note engineers are more likely to use caps or earplugs. So, sending sets of these with your logo placed on them or having extra for your own workshop will have your logo seen in more ways. This is also why we recommend having these at hand throughout your office, allowing your staff to have some whenever needed. Taking the time to know your clients will also mean that you can make more connections easier, which allows you to bring in more clients.
Seasonal Gifts
When you have your list of promotional items we then suggest choosing the perfect times throughout the year to send them out. A bad example of when not to send things out can be the tendency of sending things out when you feel you need to get rid of stock. If it's November and you find yourself with extra Valentine's Day promotional items it's never a good idea to send them out just so you can empty your storage. This goes hand in hand with knowing your clients as well.
If you plan correctly and you're ready you can use timing to significantly increase the impact you have. We recommend learning when your clients are having company anniversaries, sending promotional items like braai sets or matches will help you join their celebrations. Similarly, your staff will enjoy celebrating milestones and achievements significantly more if you have some promotional items ready to hand out at these times. We've seen many companies hand out limited edition items to help celebrate their 10, 20 or 50 year achievements.
Then there are the big and popular seasonal promotional items that you should have to help celebrate vacations, holidays or just special days throughout the year. In South Africa we have a large amount of these which means you have to ensure you know exactly when these take place. Father's Day, Mother's Day, Freedom Day, Christmas, Eid or New Year's Day all require unique items and approaches. Sending out the right stuff at the right time will mean that your promotional items are effective.