Polar Fleece Tops
Please browse through the Polar Fleece Tops below. If you are interested in a Polar Fleece Top click the 'Request Quotation' link next to each Polar Fleece Top product. A customer service consultant will contact you with a quote. Price estimate excludes branding, VAT and volume discounts apply.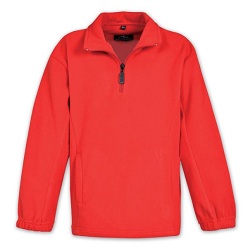 Prod Code:

GWPA325
Youth Quarter Zip Fleece
R
193.52
each* (VAT Excl.)
R
222.55
each* (VAT Incl.)
Min qty:20
Size:4-5 y,6-7 y,8-9 y,10-11 y,12-13 y.
*Price Estimate Excludes Branding
Prod Code:

GWEK0303
Kiddies Essential Micro F
R
215.76
each* (VAT Excl.)
R
248.12
each* (VAT Incl.)
Min qty:20
Size:3 - 14 years
*Price Estimate Excludes Branding