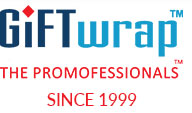 Why Choose Us ?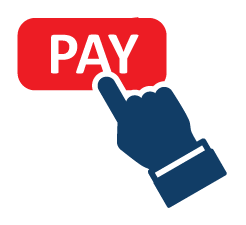 Secure Online Payments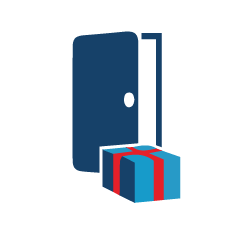 Door to door delivery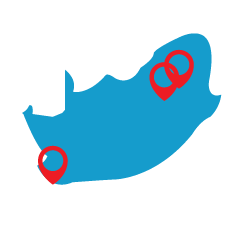 Multiple collection points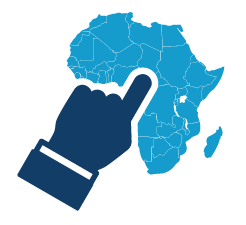 We supply and deliver to all of Africa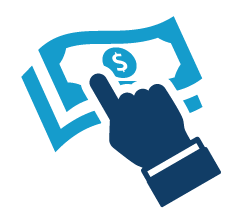 Price guarantee or R1000 cash back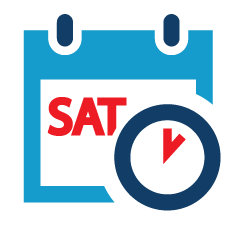 Open Saturdays 8 AM to 1 PM
Please have a look and see what we are up to on our social pages
Banners Flags and Gazebos
For those who are on the lookout for banners and flags, look no further as Giftwrap offers banners, bunting and flags. The variety in all of these categories is stark. For instance, in the banners section, you can choose to opt for the large PVC banner, small sharkfin banner, medium ARC flags, only to name a few. Each of these banners differs with respect to its size and design. In bunting, you can expect to find the normal bunting and the triangle bunting and then use it for a range of purposes, such as decorating birthday parties and more. All of these buntings can be set on different occasions and you will be good to go. Finally, Giftwrap offers flags; you can find car window flags, desk flags, other desk flags and more. The thing about the items at Giftwrap is that there is a lot of variety available so you can choose a design according to your tastes and it won't be a problem.
Tweet
Promotional Banners flags and gazebos
Gifwrap understand the needs of a business owner to promote his business in the most visible way. To help you keep your business in the public eye, we stock an exhaustive range of branded and unbranded banners, bunting, flags and gazebos.
Promotional Bunting Flags
Bunting flags
are small decorative flags in a variety of shapes, usually triangles, which were originally used as signal flags for the Royal Navy. Bunting was actually the woollen material that flags were made from, but we now talk of bunting when referring to small festive flags. Today they are used to add an atmosphere of exuberance, happiness and fun to an event. Because of its variety of colours, bunting flags are popular for toddler and kids parties although they are often also used for Christmas, office and themed parties. Giftwrap stocks
bunting flags
in all shapes and colours to enable you to decorate your party venue so it suits your purpose completely. Our bunting flags can be fixed to a wall, multiple flags can be attached to a string or it can be used as small hand flags.
Giftwrap bunting flags
are made from synthetic material and PVC to make it durable and water resistant. We stock triangle bunting made from synthetic material and strung together at 4 triangles per meter. Our PVC bunting is more colourful and more decorative.
Promotional Flags
Flags were originally used as symbols, signalling devices or decoration. Historically
promotional flags
played an important role in distinguishing countries and nations, as well as allowing people to signal their loyalty to a specific place, group or conviction. Even today, flags signal your organisation's identity. Giftwrap has a large variety of
promotional flags
that allow individuals, companies and organisations to express specific sentiments and preferences. We stock:
standard flags such as Springbok and South African flags
hand flags often used where people express support for sports teams and organisations
combined and single desk flags to express brand and country loyalty
car window flags which are popular with sports team and political party supporters
storm flags which were originally used to proclaim military victory but are now used as static branded event flags
corporate flags often used in front of corporate head offices to signal a company's presence
Promotional Banners
Banners
are a variation on flags and has a rich history and many uses. Historically a banner is a piece of cloth bearing a symbol, logo, slogan or message. Traditionally a banner indicated a specific grouping of people, and individuals could align themselves with the organisation represented by the banner. When a person was rejected from a group, he or she was "banned", and someone who voluntarily left a group was said to "abandon" the organisation. Religions, nations, families, trade unions and sports teams all use banners to visually represent the organisation. Commerce adopted
promotional banners
and companies now use it to promote their brand. Where flags are more used as static symbols, banners are often used as movable branding such as on promotional days and events, where it is removed after the event for use at other branding opportunities. At Giftwrap our clients can choose from a wide variety of banners for any event they may need branding for. We consider this our clients' "creative corner" where you tell us what you need, and we deliver what you ordered. Not only do we guarantee satisfaction and timely delivery, but exceptional quality. Part of the Giftwrap banner offering are:
Small, medium and large PVC banners
X-banners
Small, medium and large sharkfin banners
Pull-up banners
Pop-up banners
Foldable three-sided banners
A-frame banners
Fold-a-price banner
Wall banners - small to XX large
Corporate Gazebos
Gazebos
date from ancient Chinese times and were permanent structures, usually octagonal (8-pointed), which were used in gardens to provide shade. In our modern economy, gazebos have become removable and light structures used to provide shade wherever people go or gather. Companies and organisations have quickly adapted gazebos to serve their commercial needs by branding the structure. Giftwrap provides steel and aluminium frame gazebos with durable and weather resistant roofing. The roofing material can be branded to meet your specific requirements.
Table runners
Runners are narrow cloths, designed to be used on bare tables or over a full-size table cloth. They are used in a variety of ways. It can be laid down the centre of the table for decoration or across to define seating. It is also used to enhance (carry out) a theme.
How to buy and use table runners
Measure the width and length of your table.
A runner placed lengthwise down the centre of the table should be one-third the table width.
It should be at least 30 cm longer than the table to allow for a 15 cm drop on each end of the table.
If you use a tablecloth under the table runner, the ends of the runner should be even with the edge of the tablecloth.
A short table runner can be used as a textural foundation for a centerpiece and should then be one-third the length of the table. We suggest you use this type of table runner on informal table settings.
Keep table runners at a quarter (25%) the width of the table.
Use the same guideline as a lengthwise runner, allowing 15 cm on each side of the table, with or without a tablecloth.
Multiple table runners on long tables should be separated by 30 cm to avoid it appear crowded.
Place mats can be placed on top of table runners width-wise, or alongside runners placed lengthwise.
Runners placed across or width-wise, can additionally be used as a place mat for two people sitting opposite each other.
Width-wise placed runners should appear narrower than runners placed length-wise.
If you are looking to cover your dining, picnic or board room table with the best runners at the most affordable rates, Giftwrap is the place where you will find it. Premium quality Giftwrap table runners are made in South Africa from polyester material and can be branded in full colour to meet your requirements. Giftwrap runners fit any table.
Logo door mats
Door mats originated around 1655 and were traditionally used by visitors to clean their feet before entering a house. It is still the main reason why we use it. Because doormats are practical it has remained in use and these days one find doormats made from a wide range of materials. The need of companies and organisations to have their brands visible everywhere possible, the branding of door mats have become popular. Giftwrap can provide you with branded doormats for home and office.
Table cloths
Giftwrap stocks table cloths for individuals, companies and caterers in round, square and rectangular shapes. As with all Giftwrap products, we can brand your table cloths with your logo or motive and in any colour you order.