Products for Serving Platters
No one tastes a dish first, people look for presentation. It has a great impact on the decision of eating that dish. If a dish is served in a less presentable way, people are less likely to get attracted to it. That is why you need to have a serving platter offered by Gift-wrap. It is a glass platter available in different colours. You can have a minimum of 10 pieces. No matter how good a cook you are, if you do not serve or present your food in a good way, it will never have the same effect as you would have expected it to. The serving dish plays a very important part in determining the overall presentation of your dish and the food you are serving. The serving platters often come with metal inlays that help keep the food warm for long too. We, at Giftwrap, offer you serving platters in a wide variety of colors and sizes. Moreover, you can always get your company's message or brand logo engraved on the platter to make it a promotional or a corporate giveaway.
Glass platters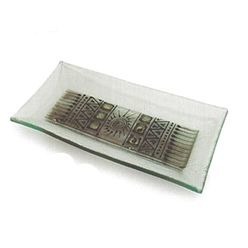 Minimum Quantity
Turnaround Time
Customisations
Colours Available
each*
Serving bowls are generally used for serving variety of dishes at the dining table. There are available various types of serving bowls of different shapes, sizes and designs. You can find glass platte....