Products for Markers
Promoting your brand name is the next step to dive into the unchartered waters of the business realm. However, how can you promote your business in an engaging way? Personalize your business markers with Giftwrap Ė and reinvigorate your firm to become a part of the corporate social circle. We provide a diversified range of personalized promotional markers in various colors, to be a part of your brand marketing strategy. Get your firmís logo imprinted or a motivational quote to show your clients what your business stands for; and the mission statement you follow. Go to Giftwrap and get your hands on your very own personalized promotional markers!
Metal Markers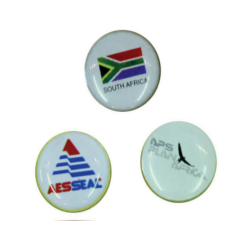 Minimum Quantity
Turnaround Time
Customisations
Colours Available
each*
Use these metal markets to show your pride and association. Available in a wide variety of colours with your choice of logo or text through custom printing.