Products for Ladies Tracksuits
Ladies wear tracksuits on various occasions. Primarily, these tracksuits are worn on occasions where there is running or jogging involved. Giftwrap offers the unique ladies athletic top, a micro active fabric with side entry pockets and a breathable airtexling. It is unique, it stands out and the best part is that it is affordable. The ladies athletic top is available in a range of colors including navy, sky, sky navy, black and white, white and black and others so choice will not be a problem. Whether you are looking for a unique colored suit and have been looking for a nice top, the one at Giftwrap is one that you cannot forget.
Ladies Athletic Top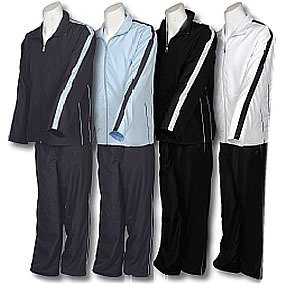 Minimum Quantity
Turnaround Time
Customisations
Colours Available
Embroidery
Navy/Sky, Sky/Navy, Black/White, White/Black, Nav....
each*
Micro Active fabric; Side entry pockets; Breathable airtex ling