Products for Hammocks
Looking for a comfortable place to relax on an idle day at home? Hammocks provide you with an ideal space to spend a lazy day at home. They are comfortable yet affordable for almost everyone. The best thing about these beds is that they donít occupy much space. You can hang a hammock in your small backyard and use it for a peaceful nap, or to give your body a much-needed relaxation time after a hard day at work. You will find different types of hammocks. You can take them to camping or for a vacation. If you are planning to buy a hammock, get the best from Giftwrap. These hammocks available on Giftwrap are made of nylon material that makes it much more durable. And it can be conveniently folded in the carry case for your ease. These are made of a lightweight material which makes it easier to carry around yet it is strong enough to carry the weight of a single person. Available in different appealing colors, they are a must-have for you to enjoy the relaxing time. These hammocks at GiftWrap are waiting to be looked at and taken to your home as they offer a perfect place to relax in the summer season.
Fold Up Hammock with Pouch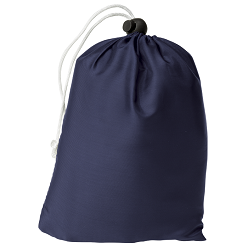 Minimum Quantity
Turnaround Time
Customisations
Colours Available
Branding option
Cream, Red, Navy
each*
Fold Up Hammock with Pouch; Elegant and comfortable; Strong rope and metal clip; Durable Nylon material; Folds into convenient carry case.
Hammock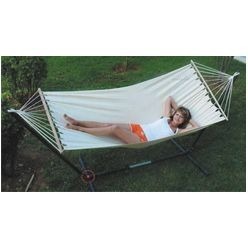 Minimum Quantity
Turnaround Time
Customisations
Colours Available
each*
A beige hammock that is suspended between two points, to swing, sleep or rest to tired body outdoors, anchoring you in nature. Today these hammocks are popular around the world and known for its relax....