Products for Christmas Decorations
Christmas is the time to spread happiness and joy. Decorate and brighten up your house with the decoration items available at the Giftwrap. Christmas decoration balls and wooden decorative items are available for giving your house a new look and celebrating this festival of happiness. The decorative items you will get from Giftwrap won't require much of your effort, you can easily adorn your house and maximize the fun this Christmas. Christmas is a season of festivity, joy, and colors. This Christmas decorate your home with our range of colorful ornaments that will brighten up your home. Not only will the decorations look good but you can always re-use them for years to come. We offer a range of wooden decorations with innovative silkscreen printing and ball decorations embellished with digital prints. These decorations come in easy to use packaging as well. Be it for personal or business use, these decorations are easy to put up and take off. With half the effort you can have the whole hall decorated in the Christmas spirit with the Christmas decorations by Giftwrap.
Wooden Christmas decorations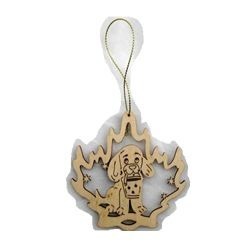 Minimum Quantity
Turnaround Time
Customisations
Colours Available
Silkscreen printing
Wooden
each*
The wooden Christmas decoration is made of wood, they are been carved to form different objects. A rope is tied to it and its hanged on walls or used as a pendant, it is a crafted ornament used to dec....
Small Christmas ball decorations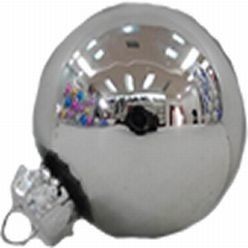 Minimum Quantity
Turnaround Time
Customisations
Colours Available
Digital print
Red, blue, green, white
each*
Small Christmas ball decorations