Products for USB Memory Stick Wristbands
Do you know what sets Giftwrap apart? It is our ability to come up with something which is unique, affordable, and has a very high utility. The USB memory stick wristbands are such a thing which serve dual purposes. The people are going to get a fashion accessory along with an electronic device. Can it get better than this? Absolutely no! Coming at affordable prices, these wristbands will help you in carrying all the necessary information wherever you go. This is such an item which will attract the youngsters and the mature audiences alike because of its versatility. There are different colors available at Giftwrap and the entrepreneurs can choose one according to the design and logo of their company. The silicon wristband has the highest quality and is very durable. If you want to provide such an item in your promotional campaign which will last for a considerably long period of time then make this USB memory stick wrist band your final choice at Giftwrap.
USB Wristband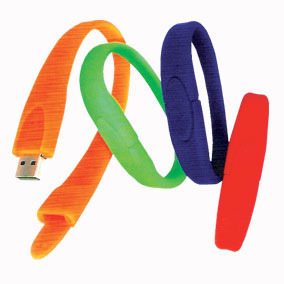 Minimum Quantity
Turnaround Time
Customisations
Colours Available
Pad Printing and Embossing
Various
each*
Everybody loves a wristband so why not try a wristband that you can use to carry all your information in a simple USB.
Silicone Wristband USB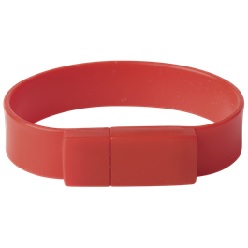 Minimum Quantity
Turnaround Time
Customisations
Colours Available
Branding option
Black, Red, Royal, Pink, Green, White
each*
Silicon wristband USB is one of its kind; very stylish and has same function with other USB but appears with more fashionable and stylish, It has Special dial design that attracts much attention from ....