Products for Unique USB Memory Sticks
Please browse through the Unique USB Memory Sticks below. If you are interested in a Unique USB Memory Stick click the 'Request Quotation' link next to each Unique USB Memory Stick product. A customer service consultant will contact you with a quote. Price estimate excludes branding, VAT and volume discounts apply.
Key Shaped Memory stick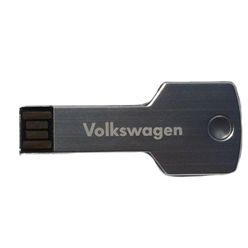 Minimum Quantity
Turnaround Time
Customisations
Colours Available
each*
USB Flash drive in the shape of a key; Practical key shape design blends in with your keys; Fits onto your keyring with your other keys - ensuring you always have your USB with your keys! Available in....
Key custom 8GB USB flash drive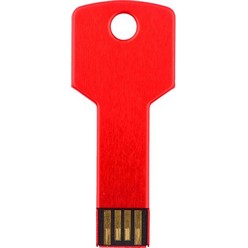 Minimum Quantity
Turnaround Time
Customisations
Colours Available
Engraving
Silver, blue, red
each*
Key shaped 8GB aluminium USB; features a polished finish
Carabiner 8GB USB flash drive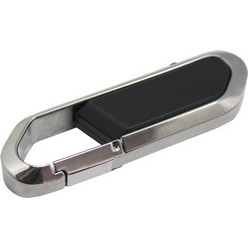 Minimum Quantity
Turnaround Time
Customisations
Colours Available
each*
Metal USB with carabiner; 8GB drive with a metal and leather finish; clear packaging
Keydata Memory Stick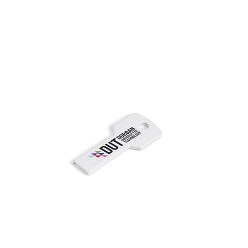 Minimum Quantity
Turnaround Time
Customisations
Colours Available
Laser Engraving
White, Red, Black, Lime, Orange, Blue
each*
Stainless steel; version 2.0; microfibre presentation pouch
5.7 (l) x 2.4 (w) x 0.3 (h)
Neuron Memory Stick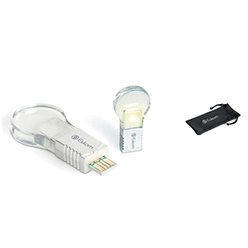 Minimum Quantity
Turnaround Time
Customisations
Colours Available
each*
Plastic; version 2.0; microfibre presentation pouch; lights up white when plugged into USB Port
6.3 (l) x 3.2 (w) x 1.1 (h)
Card shape USB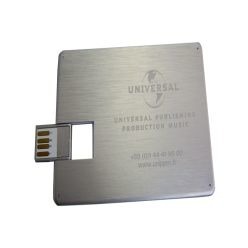 Minimum Quantity
Turnaround Time
Customisations
Colours Available
Laser Engraving
Silver& black
each*
2 GIG USB with aluminium finish
Twister cube USB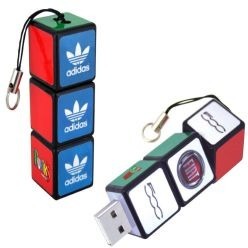 Minimum Quantity
Turnaround Time
Customisations
Colours Available
Digital print
Black housing but print can be full colour
each*
2 GIG USB with abs plastic
Key shape USB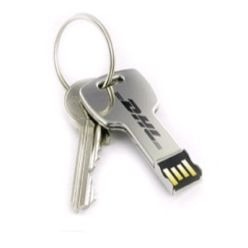 Minimum Quantity
Turnaround Time
Customisations
Colours Available
each*
2 GiG USB with matte aluminium
Quazar Memory Stick & Laser Pointer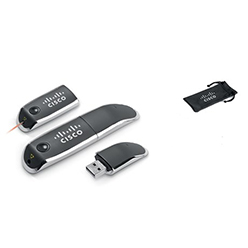 Minimum Quantity
Turnaround Time
Customisations
Colours Available
each*
Plastic; version 2.0; microfibre presentation pouch; includes lanyard
Light bulb USB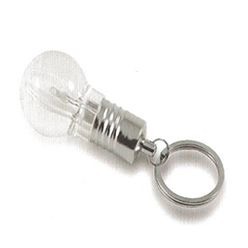 Minimum Quantity
Turnaround Time
Customisations
Colours Available
each*
USB made from nickel and glass in a light bulb shape with ring
Bling Memory Stick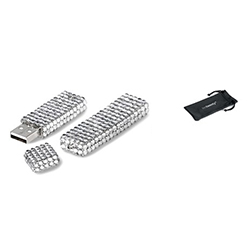 Minimum Quantity
Turnaround Time
Customisations
Colours Available
each*
Zinc alloy; chrome plating & imitation diamonds; version 2.0; microfibre presentation pouch
Knox Memory Stick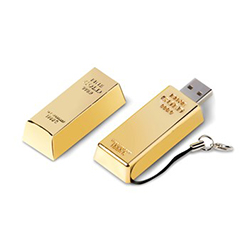 Minimum Quantity
Turnaround Time
Customisations
Colours Available
each*
Gold-plated ABS; version 2.0; gold bar presentation box
5.5 (l) x 2.4 (w) x 1.1 (h)
Alcatraz Memory Stick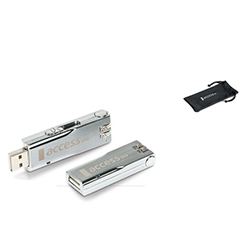 Minimum Quantity
Turnaround Time
Customisations
Colours Available
each*
Stainless steel; version 2.0; USB mechanism can be ejected when combination is correctly entered; microfibre presentation pouch
5.8 (l) x 1.8 (w) x 1 (h)
USB Jewel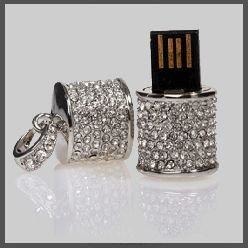 Minimum Quantity
Turnaround Time
Customisations
Colours Available
each*
Consists out of a 8GIG USB Drive