Products for Tissue Oils
Tissue oils are needed for anti septic purposes amongst all of the other benefits they offer. Some people find it necessary to have tissue oils at home so that they can use it on a daily basis. If you are someone looking for tissue oil, look no further as Giftwrap offers the very unique and compact tissue oil great for every day use. It is affordable and it will make sure it does its job very well. Tissue oils are being used for a variety of purposes. The interesting thing is that they are being used in homes and offices alike. Whether you want a tissue oil for your own personal use or for your office usage, finding one at Giftwrap will not be a problem. Offering unique tissue oil in the best of containers, the tissue oil will not be a hard find if you try Giftwrap. The best part is that the smell of the tissue oil is incredible so you can easily apply it wherever you want and fulfill your purpose right away. The tissue oil at Giftwrap is affordable and is available in the best packaging for assisting and matching your needs.
Tissue oil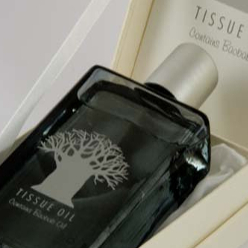 Minimum Quantity
Turnaround Time
Customisations
Colours Available
each*
Hello beautiful ladies! This exclusive, luxurious and skin-loving tissue oil is up for grabs! This tissue oil is the ultimate blend of luxury and comfort that you need to add to your list. After all, ....