Products for Snow Spray
If you want your days to be filled with the right decoration prep, get a snow spray from Giftwrap. A can that contains snow spray for you to start decorating, this snow spray comes in a good quality package that will last you a good time. The snow spray is affordable and is available in bulk so you can easily get more to save money. For any occasion, whether a birthday or another, a snow spray is the right accessory to brighten things up. Moreover, what adds to its use is the fact that you can easily hold the snow spray and shower people with some colorful white and add more to a given occasion or party.
Snow Spray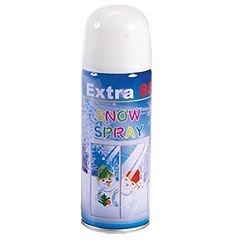 Minimum Quantity
Turnaround Time
Customisations
Colours Available
each*
A can containing snow spray to decorate.