Products for Nurse's Watches
Watches are such accessories that donít have to complement our outfits or fashion; they are designed to make our work easier. People belonging to different professions opt for different types and styles of wristwatches. For example, the wrist watch of a nurse is one of the most important pieces of equipment for her, so it should be chosen wisely. Nurses really have to be very careful while choosing watches for themselves, as there are certain hygiene related rules that they must follow. You can get the desired wrist watch from Giftwrap. They offer two different types of wrist watches for nurses to choose from. A nurse watch in silver color made of metal is perfect for a nurse to accessories herself with. In addition to the basic utility, this nurse watch can really add to the grace and look. Another silver colored wrist watch; with a chain and pin on plague is offered at Giftwrap. This distinctively designed wrist watch for nurses has a round silver dial with white face and black numbers imprinted on it. Nurse watches are no more a fashion accessory, they are considered as a true tool to make their job easy.
Nurse watch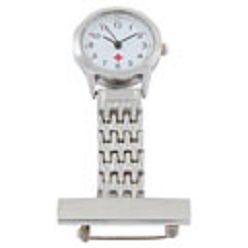 Minimum Quantity
Turnaround Time
Customisations
Colours Available
Pad print, engraving
Silver
each*
The metal nurse watches in silver is an essential accessory for everyone, and this masterpiece is made of high quality and customizable dial. It will complement all your shirts and will add class and ....
Nurse's Watch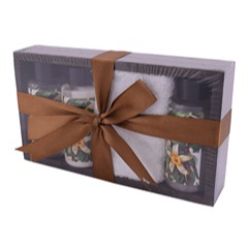 Minimum Quantity
Turnaround Time
Customisations
Colours Available
each*
Round silver Nurse's Watch, with pin on plaque and chain, white face with black numbers and silver dials