Products for Moon Bags
Moon bags are not such an ideal choice for most people but those who look for moon bags want its quality and design to be special. Moon bags do come in handy especially when we are travelling. For those who are looking for a nice moon bag, the one available at Giftwrap is an interesting choice. Giftwrap offers the moon bag, a travellers moon bag with a 600 denier material and a front zip pocket to help you carry your good right. This moon bag is a special bag that you can carry with you all the time and carry your goods in and be sure that your goods will be safe. The moon bag is a great and ideal choice for day to day use and a must have for those who are on the go a lot. Try the moon bag at Giftwrap and carry your goods the way you want! Moreover, it is available in black and lightweight so carrying it around will be no difficult feat. Lightweight and affordable, get the moon bag at Giftwrap if you want to carry things around with you with ease.
Athlete's Waistbag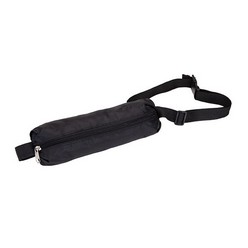 Minimum Quantity
Turnaround Time
Customisations
Colours Available
Screen printing
Red, blue, black
each*
It is necessary for every athlete to carry his/her items required for performing regular practices. If this is the intention then the Athlete's waistbag made from 190T polyester material can be a hu....
Travellers moon bag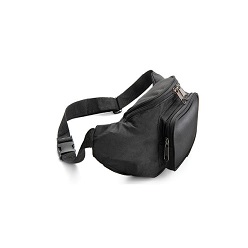 Minimum Quantity
Turnaround Time
Customisations
Colours Available
Screen print, heat press
Black
each*
Travellers moon bag; 600 denier material with front zip pocket