Products for Ice-Cream Spoons
Ice cream spoons are needed at home and offices a like but more so in home. If you are looking for a decent ice cream spoon, the mini ice cream spoon is an interesting find. The mini ice cream spoon is ideally sized to take out ice cream whenever you like. If you are tired of the usual unhygienic store branded ice cream spoons, this durable one is a good find for you. The best thing is that the spoon can be used for you to carry it around in your purse or pocket, the choice is yours. In addition, the spoons are available in solid colors so you can easily find one according to your choice. The spoon is convenient and it makes taking ice cream out an interesting process altogether.
Mini Ice Cream Spoon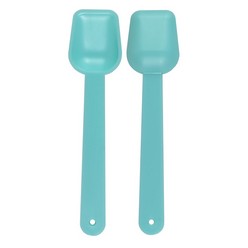 Minimum Quantity
Turnaround Time
Customisations
Colours Available
Printing
Available in solid colours
each*
Tired of using unhygienic store brand ice cream spoons? This durable and convenient mini ice cream spoon can be carried in your purse or pocket.