Products for Ice-Cream Scoops
Want a nice spoon that can take out your ice creams for you? Want something affordable and smart? If yes, then look no further as Giftwrap offers the unique ice cream scoop that is available in a range of solid colors. This is a scoop that beautifully molds your ice cream in a mold. Overall an invaluable tool, it is used for gathering desserts properly before they are served. You can choose to get the scoop in your choice of color and start using it away. Why do we need an ice cream soup? The answer is simple. We need an ice cream scoop in order to put ice cream of course. If you are looking for a nice and affordable ice cream scoop, the one at Giftwrap is an interesting find. The ice cream scoop works to beautifully mold the pretty little mounds of ice cream. It is generally considered to be an invaluable tool that is used for gathering or for collecting desserts. It is affordable, it comes in handy whenever you want to use it and it is available in a range of colors so you can easily pick on according to your choice.
Ice-cream Scoop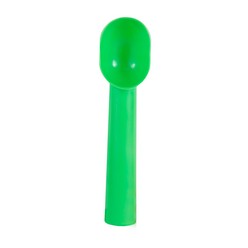 Minimum Quantity
Turnaround Time
Customisations
Colours Available
Printing
Available in solid colours
each*
This ice cream scoop beautifully molds pretty little mounds of ice cream. An invaluable tool for any gathering where dessert is served. Available in a range of solid colours.