Products for Hot Water Bottles
A perfect holiday gift, GiftWrap has created the perfect mélange between utility and cozy much loved aesthetics to fulfill your gifting needs. Whether as part of a larger hamper or as a standalone gift, this is sure to extend cheer and grace during that time of the year! Watch fond nostalgic smiles spread as you hand over this gift to your employees and clients alike.
Hot Water Bottle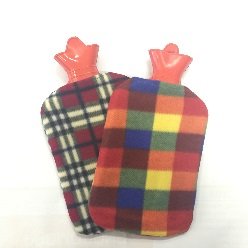 Minimum Quantity
Turnaround Time
Customisations
Colours Available
each*
Looking for a hot water bottle? Want something that keeps you warm during the winter season? If you are looking for a hot water bottle, look no further as Giftwrap offers the hot water bottle made out....