Products for Executive Stylus Pens
Stylus pens are used for a range of purposes. If you have been looking for a stylus pen, the two at Giftwrap are an interesting choice. Giftwrap offers stylus pen and Daniel hechter stylus ball pen, both that are found in laser engraving. The former is available in silver, orange, red, blue, navy and black colors while the latter is available in pink chrome, red chrome and blue chrome. Moreover, the stylus pen is a 2 ring stylus metal jotta pen that is available in different colors so you can easily pick one according to your choice. The Daniel hecter stylus ballpen is a stylus ball pen that comes with a black in refill and is supplied in a hecter box. Unique and affordable, both pens can be used for a variety of purposes and these purposes have been listed above. For anyone who wants a decent stylus pen, you need not to look anywhere else because both of these pens are very authentic in their design and style and can fulfill your purpose easily. Get one of the stylus pens at Giftwrap and know what you are in for!
Stylus Pen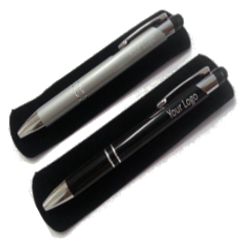 Minimum Quantity
Turnaround Time
Customisations
Colours Available
Laser engraved
Silver,orange,red,green,blue,navy,black.
each*
2 Ring Stylus metal Jotta pen;available in assorted colours.
Daniel Hechter Stylus Ballpen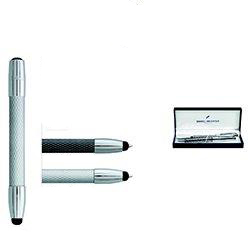 Minimum Quantity
Turnaround Time
Customisations
Colours Available
Laser engraving
Pink/Chrome, Red/Chrome, Blue/Chrome
each*
Stylus Ballpen; Refill - Black Ink; Supplied in Daniel Hecter Box