Products for Dry-Macs
A lanyard is a cord or an attractive material that is worn around the neck. They have whistles, rings, keys or clips attached to them at one end. They can make very economical and practical items if you are using them as promotional items for your business. You can engrave your logo or the name of your brand on these lanyards and distribute to the general public to grab eyeballs. Many educational organizations and business entities distribute these lanyards to their students and employees with their ID cards attached to the hooks. Some people also use them to hold their keys or cell phones. The material of the lanyard definitely matters when it comes to its quality and durability. Giftwrap offers you three different types of reflective lanyards to choose from. Reflective strip lanyard with a hook to hold cards, which are made with high-quality material 'patersham', you can get them from Giftwrap. Another unique type of reflective lanyard is available on Giftwrap. In this reflective strip lanyard, the printed text glows in the dark making it much more visible in low light areas or during night time.
All Weather Macjack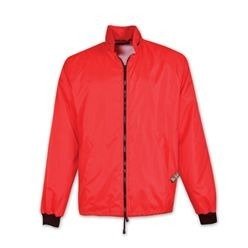 Minimum Quantity
Turnaround Time
Customisations
Colours Available
Embroidery
Yellow,Bottle,Maroon,Royal,Red,Black,Navy,Combat,....
each*
Water resistant nylon with towelling lining. Features: High quality inner towelling lining for warmth;Shape retaining 1x1 ribbed;water repellent cuffs;Fold away hood concealed in zip up collar;Wash & ....
s-3xl-Navy & Black available in 4-5xl
Adult Metro-Mac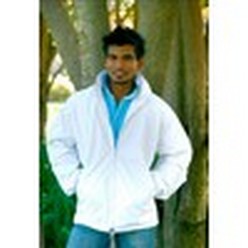 Minimum Quantity
Turnaround Time
Customisations
Colours Available
Embroidery, silkscreen print
Maroon, Silver, Bottle, Yellow, Black, White, Red....
each*
Double thick nylon rain proof fabric; 2 outer welt pockets; Superior stretch towelling lining; Adults zip away hood. Prices from small to large. Prices on bigger sizes may vary
Mac Classic Jacket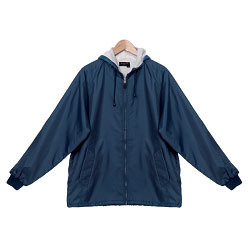 Minimum Quantity
Turnaround Time
Customisations
Colours Available
Embroidery
Navy, Black, Bottle, Red, Royal
each*
100% nylon Classic hood design Dry-Mac with concealed hood zip away design; water resistant outer fabric; welted side pockets; spandex-reinforced ribbed cuffs; unisex (Priced from S)
Original Gents Drimac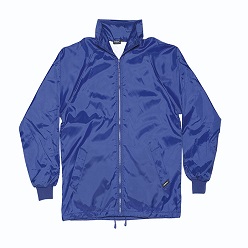 Minimum Quantity
Turnaround Time
Customisations
Colours Available
Embroidery
Black, Bottle, Navy, Royal
each*
100% polyester outer, 100% cotton lining, zip through jacket, ribbed cuffs, drawcord at hem, front pockets, concealed hood
Original Ladies Drimac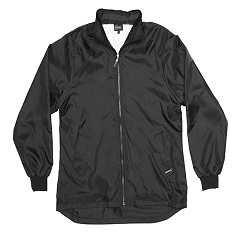 Minimum Quantity
Turnaround Time
Customisations
Colours Available
each*
100% polyester outer, 100% cotton lining, zip through jacket, ribbed cuffs, drawcord at hem, front pockets, concealed hood
Mens Drytec ¼ Zip Edge Jacket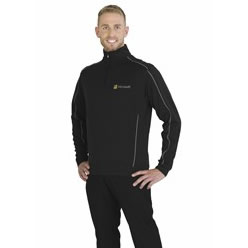 Minimum Quantity
Turnaround Time
Customisations
Colours Available
Embroidery
Black, Navy, Off White
each*
Moisture wicking 100% polyester mesh
Ladies Drytec ¼ Zip Edge Jacket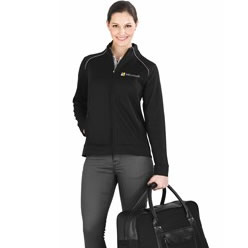 Minimum Quantity
Turnaround Time
Customisations
Colours Available
Embroidery
Black, Navy, Off White
each*
Moisture wicking 100% polyester mesh