Products for Bottle Opener Lanyards
Lanyards are always interesting to have and if you are someone who is looking for bottle opener lanyards, look no further as Giftwrap offers a nice collection. Available at Giftwrap is the fizz bottle opener lanyard pen; this is a bottle opener and pen that comes in red, blue and black finish. You can even choose to get pad printing done on it. The second is the lanyard with bottle opener. This is a proper bottle opener and it comes with a colorful polyester lanyard, a bottle opener, metal clip and others that make it far easier for one to open a bottle. Another one of the offerings at Giftwrap is the bottle opener keying holder. This is made out of petersham and metal materials. It comes with a key ring holder and a bottle opener as well. The best thing is that it is available in a range of colors including red, pink, lime, orange, only to name a few. Finally, Giftwrap offers the dye sublimation bottle opener lanyard. This is a 25mm dye sublimation lanyard that comes with a laser engraving and release buckle.
Bottle opener keying holder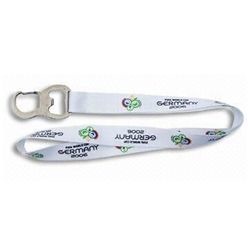 Minimum Quantity
Turnaround Time
Customisations
Colours Available
Screen print
Red, pink, lime green, green, cyan, orange, blue,....
each*
Petersham and metal material, key ring holder, bottle opener
Lanyard with Bottle opener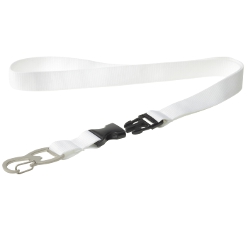 Minimum Quantity
Turnaround Time
Customisations
Colours Available
Screen print
Red, blue, black, white, green
each*
Lanyard with bottle opener: Colourful polyester lanyard; bottle opener; metal clip; removable section with plastic buckle
Fizz bottle opener lanyard pen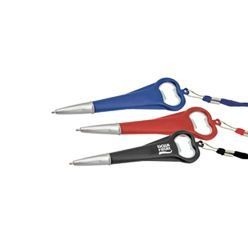 Minimum Quantity
Turnaround Time
Customisations
Colours Available
Pad print
Red, blue, black
each*
Dye sublimation bottle opener lanyard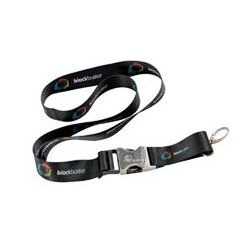 Minimum Quantity
Turnaround Time
Customisations
Colours Available
Laser engraving, dye sublimation
n/a
each*
25mm Dye sublimation lanyard with laser engraved metal bottle opener release buckle & lobster,bottle opener function at the back, supreme petersham