Products for Bonsai Trees
In the excellence-driven culture of any business, image plays a huge role in the promotion of your company. The range and options available from Giftwrap is second to none. We realise that different businesses have different needs. Different organisations have different budgets. Giftwrap pays personal attention to each profile individually to make sure you have exactly what you wanted in mind at your finger tips. Try our Bonsai Trees range. Thereís no shortage of remarkable ideas, whatís missing is the will to execute them. Change is not a threat, itís an opportunity. Survival is not the goal, transformative success is. Leadership is the art of getting someone else to do something you want done properly because they want to do it. A business has to be involving, it has to be fun, and it has to exercise your creative instincts. People rarely buy what they need. They buy what they want. Giftwrap nothing is ever a challenge and no is never an answer. We feel that luck is preparation meeting opportunity for all your marketing and gifting needs. Request a quotation today from Giftwrap and we will give you a fast efficient response!
Bonsai Tree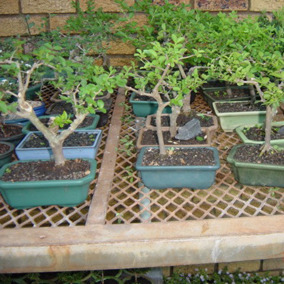 Minimum Quantity
Turnaround Time
Customisations
Colours Available
each*
Variety of different trees available.