Products for Boardroom Table Mats
Offices need a boardroom table mat to ensure everything is smooth. When it comes to office boardroom table mats, Giftwrap offers one that is a special mat available in black. Giftwrap offers this large size boardroom table mat that will add a lot of unique touch and design to your office and your business meetings as well. You can expect to hold corporate events with this board room table mat on board and be sure that the meetings go smoothly. In addition, this mat is made out of long lasting and durable synthetic leather so it will definitely last a long time. For those who have been wanting to get a boardroom table mat, this is a perfect choice because the mat is made out of durable material so it is going to withstand the test of time. Affordable and durable, this mat is an ideal choice for day to day use as well so you can place it in your office and be sure that things will go smoothly. The best thing is that it is affordable and it is available in black.
Boardroom table mat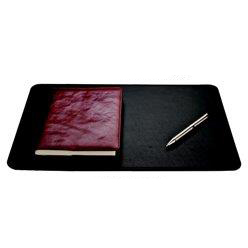 Minimum Quantity
Turnaround Time
Customisations
Colours Available
each*
This large size boardroom table mat will add a professional touch to your business meetings and other corporate events. Made with long lasting synthetic leather.