Products for Boardroom Table Mats
Giftwrap believes that the more useful a corporate give-away is, the more likely it is to be used on a regular basis and therefore be seen by many people other than the recipient. Although our products are inexpensive, they are all manufactured and printed to your exact standards you require to make sure that they are fit for their intended purpose. Try our Boardroom Table Mats and brand the mat with your Corporate Information. Thereís no shortage of remarkable ideas, whatís missing is the will to execute them. Change is not a threat, itís an opportunity. Survival is not the goal, transformative success is. Leadership is the art of getting someone else to do something you want done properly because they want to do it. A business has to be involving, it has to be fun, and it has to exercise your creative instincts. People rarely buy what they need. They buy what they want. Giftwrap nothing is ever a challenge and no is never an answer. We feel that luck is preparation meeting opportunity for all your marketing and gifting needs. Request a quotation today from Giftwrap and we will give you a fast efficient response!
Boardroom table mat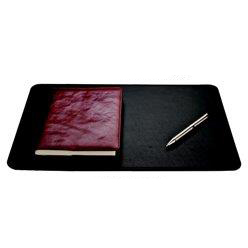 Minimum Quantity
Turnaround Time
Customisations
Colours Available
each*
This large size boardroom table mat will add a professional touch to your business meetings and other corporate events. Made with long lasting synthetic leather.